About Home Tooth Whitening
These days, there are endless options pertaining to products that can whiten your teeth from the drug store that promises whiter teeth in just a few days. While these products can provide some whitening effect they are not always the most effective option. Our dentists at DentalWorks - Carmel Village in Charlotte, NC can offer professional, custom whitening trays settle into the mouth more effectively. In addition, professional teeth whitening trays can be made according to the color the patient wishes to achieve. This is based on the formulation of the whitening gel. This professional approach from our dentists at DentalWorks - Carmel Village offers whiter results that store brands cannot reach.
Reviews
"Lovely staff. Fair pricing. They stand behind their work 100%!!!"
- D.H. /
Google /
Sep 04, 2017
"Such a wonderful practice and friendly environment"
- J.N. /
Google /
Aug 21, 2017
"Great Professional personnel and service. Caring and thorough throughout entire experience."
- T.M. /
Google /
Aug 21, 2017
"I am someone who cringes at the thought of the dentist. I have always dreaded appointments and embarrassingly, will try to avoid it at all costs. I just had my new patient appointment at DentalWorks and left feeling so relieved! Their staff was the friendliest, personable, competent, comforting staff I have ever experienced in the medical field. They made sure I was comfortable with every detail including running my insurance for every single procedure to tell me what my exact out of pocket expense would be for each charge before I decided if I wanted it done or not. I truly felt like I was the only patient in the office even though I know that was not the case. I was absolutely floored with how well I was treated and how pleasant of an experience it was. I HIGHLY RECCOMEND THEM!"
- H.P. /
Google /
Aug 21, 2017
"I always have a great experience at Dental Works Carmel Village. All the doctors are great and the hygienists do an amazing job! Highly recommend them!"
- L.W. /
Google /
Aug 21, 2017
Previous
Next
A dental exam first completed by our our dentists at DentalWorks - Carmel Village prior to a whitening gel is recommended to certify that the patient's oral health and tooth surface layer is strong. Our dentists will communicate the bleaching gel and trays and options, and a custom mold will then be produced of the patient's mouth. Our dentists will include the the teeth whitening gel and special trays as part of the at-home kit, and complete instructions will be given. The number of trays will be different from each patient depending on how much whitening is desired.
Once a patient achieves the brightness of white they desire, our dentists recommend that the patient limit the continuation of the whitening product to avoid damaging the teeth and gums. After the teeth have been whitened, continued dental visits at DentalWorks - Carmel Village will ensure that the patient's oral hygiene remaining healthy. Results proceeding professional at-home teeth whitening can last a long time. Patients should stay away from certain food and drinks to safeguard the teeth from additional staining, such as coffee, red wine, berries, and tea as well as tobacco products.
Due to the fact that teeth whitening is cosmetic by nature, it is typically not taken care of by insurance. But even so, our billing staff at DentalWorks - Carmel Village will check each patient's coverage and give an explanation of the patient's fees that will be due. Our staff at DentalWorks - Carmel Village offer billing and financing help for our patient's convenience.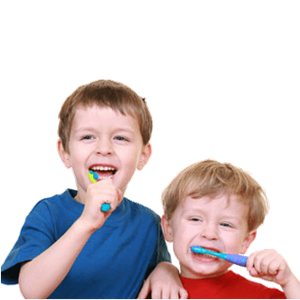 Comfortable and Convenient
Brighten years of stains from your teeth with help from home tooth whitening in a easy setting. Through the assistance of our dentists at DentalWorks - Carmel Village in Charlotte, NC, you can get a whiter smile in a matter of just a few short weeks. Fitted by our dentists for your teeth, this customized tooth whitening process can allow you to have your best smile.
Related Procedures