Since brushing and flossing are not designed to reach every tooth far in the back of the mouth, teeth sealants are an preventative way to proactively gain protection against decay and infection. Made with plastic that is thin and flexible, dental sealants are secured to the chewing surface of the molars and premolars. Once secured on the tooth, sealants create a barrier from plaque and bacteria from reaching the tooth. People who have dental sealants don't sense the sealants once in place. Our dentists at DentalWorks - Carmel Village can help Charlotte, NC patient's teeth to be safely guarded from bacteria, plaque, and decay.
Reviews
"I cannot thank Dr.Hinte and her team enough for always making me feel at ease. From the moment I walk in Vanessa and/or Tamika are greeting me and offering bottled water. Dr. Hinte and Irma (I may have misspelled her name) but they did such a great job and keeping me calm. I'm truly scared of the dentist but you all make me want to come back. Thank you"
- V.T. /
Yelp /
Dec 06, 2018
"I was from out of state when my tooth cracked off. Staff was very friendly and got me in quickly to fix my tooth. Would definitely recommend."
- J.T. /
Google /
Dec 06, 2018
"I have been going to Dentalworks for years, this is my first time at this location and they exceeded all my expectations and provided the best experience down to the next day appointment i was able to schedule as first time patient to this location. After filling out my paper work i was seen at my scheduled time, elfreda dental assistant was super accommodating and informative and just a pleasure and amazing help throughout entire visit! Menalie the dentist was incredible! This is the first time i have ever had a dentist who could actually build report and instill trust that i was in good hands under her care! She is excellent at giving shots to the gums i didn't feel a thing and I'm terrible with pain! I had two crowns and two fillings in one day and i didn't feel a thing but suction! I would recommend them to anyone ! Absolutely the best experience i ever had at dentist office period"
- L.S. /
Google /
Nov 30, 2018
"Excellent staff and care!!"
- S.K. /
Google /
Nov 17, 2018
"They always make feel special!!"
- J.L. /
Google /
Oct 05, 2018
Previous
Next
Putting sealants on top of the teeth at DentalWorks - Carmel Village is a quick and simple treatment that is done without any type of sedation. Before the sealants are placed into position, the patient's teeth will be thoroughly cleaned to make certain that tarter, plaque, and bacteria are not being sealed inside the tooth. Once this is done, the tooth will be lightly molded and shaped to where the sealant will go, then rinsed and dried. Once the tooth is ready, our dentists will place the sealant over the tooth and use a unique light to harden the sealant. Our dentists will test to confirm the sealant is hardened.
With proper care, including thorough oral care and bi-annual check ups at DentalWorks - Carmel Village with our dentists, teeth sealants can last up to for years. Our dentists will check the wear of the sealants at every dental exam. Patients will be kept up to date as to whether they may need to be replaced. Patients should consistently brush their teeth twice a day, as well as guard them by not grating their teeth and limiting sticky candy. While sealants are considered for younger patients, some patients over 20 may get sealants if they worry about getting cavities.
Insurance providers usually cover the bill for dental sealants for younger patients, but some cover older patients as well. DentalWorks - Carmel Village's insurance coordinators will check with the patient's insurance policy to get the exact coverage available. If the benefits plan does not cover costs for teeth sealants our dentists are happy to discuss acceptable payment options. Something to remember is that the cost of sealants is generally less costly than a filling or other dental treatment.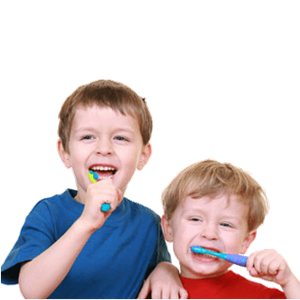 Anyone can benefit from the help of dental sealants. They protect the molars with a quick procedure. To prevent cavities or other serious issues, dental sealants may be a great option for people who prefer better dental check-ups with our dentists at DentalWorks - Carmel Village in Charlotte, NC. Although they can't be seen or felt, sealants combined with a regular home oral routine can give you a better and healthier smile.
Related Procedures