Our dentists at DentalWorks - Carmel Village in Charlotte, NC supports patients during all stages of life to get and keep their greatest mouth health, including grade school children, young adults, adults, women during pregnancy, and seniors. We provide a wide range of oral services to help all members of the family. Some of our family dental care services at DentalWorks - Carmel Village include:
General dentistry: an annual dental exams and twice a year cleanings, sealants, fluoride treatments, proper home teeth care and techniques, dental fillings
Cosmetic dentistry: teeth alignment for the family, whitening treatments, dental veneers, and certain cosmetic adjustments
Restorative procedures: replace a damaged tooth with a cap, replace lost teeth with a bridge, full dentures or partial dentures, dental implants may be chosen for a more secure fit
Special procedures: custom mouth guards for protection during athletic activity, mouth guards for overnight to eliminate clenching and grinding, treatments for gum and dental disease, and emergencies
Reviews
"I got seen fast in the office and I was able to make an appt online which was convenient for me! Would definitely recommend. Dentist was honest and awesome!"
- J.C. /
Google /
Sep 13, 2018
"Overall a great experience. I hadn't been to the dentist in awhile and had been experiencing pain so I looked for a close by office to get it checked out. Everyone working there was very polite, knowledgeable,and nonjudgmental, and the atmosphere in the office was very calming."
- E.B. /
Google /
Sep 13, 2018
"Everyone was extremely nice and accommodating. I chipped a tooth over the weekend and they were able to get me in Monday morning, temp crown installed and I was on my way. Thank you so much!"
- J.E. /
Google /
Sep 07, 2018
"Love this place! I'm always nervous when looking for and going to a dentist but the first time I walked in they all made me feel right at home. I haven't been to a dentist in a very long time but they didn't judge, all they wanted to do was help and make sure I was comfortable. I look forward to going back and seeing everyone!"
- G.K. /
Google /
Aug 10, 2018
"Very friendly staff, clean facility, flexible payment options"
- R. /
Google /
May 31, 2018
Previous
Next
It's important to establish a good relationship with a dentist as a child to minimize future trouble. Our dentists advises that children come in for their initial visit before turning one. After that, most children can schedule two appointments per year for dental cleanings and an exam at DentalWorks - Carmel Village. These regular appointments are crucial to avoid plaque from developing on the surface of the teeth in addition to spotting signs of disease early for more effective treatments. Other treatments, including composite resin fillings, teeth alignment, and tooth restorations, will be done whenever they are needed.
Our dentists can help every patient develop their personalized care for their health, including an ideal home mouth care habits, recurring dental exams and cleanings, restorative services that may be needed, and cosmetic services that may be wanted. During their appointment, patients can go over their health problems as well as concerns about the aesthetics of their teeth. Our dentists will talk with each person to develop their personalized treatment plan at DentalWorks - Carmel Village.
While most general dental services at DentalWorks - Carmel Village are reimbursed at least in part by dental insurance, coverage fluctuates for restorative and special procedures. Generally dental insurance plans do not cover cosmetic dentistry procedures. DentalWorks - Carmel Village can take multiple payment forms and we offer financing plans that can be reviewed during the consultation with our dentists or before the procedure.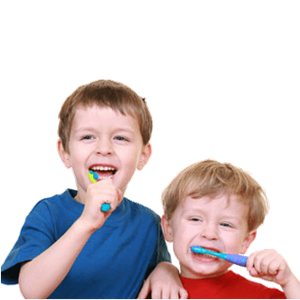 Ensure every member of your family has their best smile in the next family photo by going to an appointment at DentalWorks - Carmel Village in Charlotte, NC. With a wide selection of services including preventative care, cosmetic treatments, restorative service, and special areas, our dentists at DentalWorks - Carmel Village can help their patients from before they get their first tooth through the rest of their life.
Related Procedures