If a tooth is the reason for intense infection, pain, or discomfort, it may be deteriorating or injured beyond care and require a dentist to pull out the tooth. An extraction can be needed in an emergency after an injury or the extraction is also arranged to stop an issue, for example having the wisdom teeth taken out to stop an impaction. A simple extraction is done if the tooth is already above the gumline, but a surgical extraction is performed if the tooth is not fully erupted from the gumline. To aid each patient in understanding if they may benefit from a surgical or simple extraction, our dentists at DentalWorks - Carmel Village in Charlotte, NC will use digital X-rays and perform a physical exam to identify any issues.
Tooth Extraction Reviews
"These people are the BEST!!! I had a crown, wisdom tooth extraction and a filling all done on the same day. To say they treated well is an understatement. Their understanding, kindness, consideration and patients with me was awesome. Thy thought I would need two crowns but determined that a filling would do. I accidentally bit the oral surgeon and he just made a joke of it. (boy was my face red). My wisdom tooth was oddly shaped and they thought they would have to do extensive work but the doctor analyzed the situation and my tooth was out in less than 5 minutes. Couldn't believe it! This is my third visit to this office and I will most definitely be going back. I have also called a couple times since my procedures with questions. They have been amazing! Love Love Love them!"
- K.D. /
Google /
Apr 02, 2017
Previous
Next
To perform a simple extraction, a local anesthetic is often used to numb the area, then our dentists loosen the tooth and take out the whole tooth from the jawbone. Our dentists will cautiously disconnect the tooth away from the gum tissue and ligaments, and finally our dentists will wash and seal the socket. In a surgical extraction, the patient is usually prepared with local anesthesia with sedation or the patient is put under with general anesthesia. To take out the tooth, our dentists must surgically cut all the way through the soft tissue and bone. In some patients, our dentists will cut the tooth into fragments for faster extraction. As soon as the tooth is taken out, the socket will be rinsed and stitched close.
After a tooth extraction, a blood clot will develop in the socket of the removed tooth that the patient should keep hygienic and observe for warnings of infection. Our dentists may suggest over-counter pain medication for any tenderness after the extraction or our dentists may give the patient a prescription painkillers. Patients may want to follow a diet of liquid and soft foods for several days after the simple or surgical extraction. Patients will want to be gentle while brushing their teeth to avoid opening the socket while it mends. The gum tissue and bone will begin to heal a week or two after the procedure, although it may be as long as 5 - 6 months before the mouth is entirely recovered.
If the extraction is medically required, some of the cost will typically be covered by insurance. The coverage may be different based on whether the patient requires a simple or surgical extraction, so DentalWorks - Carmel Village will determine the patient's benefits and out-of-pocket bill. DentalWorks - Carmel Village in Charlotte, NC works with several financing plans and our dentists accept several payment options.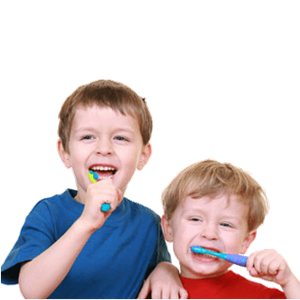 Whether you need your wisdom teeth taken out or if you need an emergency extraction after an injury, please contact DentalWorks - Carmel Village in Charlotte, NC to go over your options. Our dentists can help you with simple or surgical extractions that restores your dental health.
Related Procedures