Why to Go with Invisalign® Clear Aligners to Improve Your Oral Health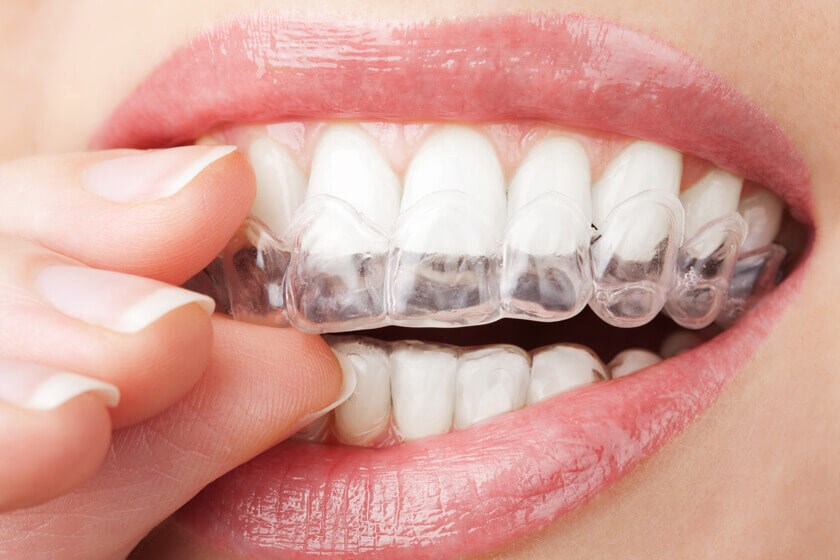 Well-aligned teeth produce a pleasing and glowing smile — a trait several men, women, and teens aim to have. But for a number of individuals, oral concerns like crooked, crowded, or unevenly spaced teeth could stand in the way of their ideal smile. While traditional braces are a proven way to attain a straight, appealing smile, the idea of enduring braces for a couple of years is a turn-off for a number of mature and adolescent Charlotte, NC individuals.

Invisalign orthodontic technology offers a trusted solution for several adult and teen patients who desire ortho treatment to elevate the appearance and wellness of their minorly misaligned teeth without traditional braces. This revolutionary system has improved the teeth alignment process and provides exceptional outcomes. If you're upset about your smile and are hoping to choose a solution that suits your life, our team at DentalWorks - Carmel Village encourages you to read this article and learn about the primary advantages of seeking out Invisalign aligners for your ortho treatment.

THE TOP BENEFITS OF SELECTING INVISALIGN CLEAR ALIGNERS INSTEAD OF TRADITIONAL METAL BRACES
Our dentists in Charlotte, NC are pleased to go over the advantages of Invisalign aligners with younger and more mature individuals alike. Even though traditional braces continue to be the preferred orthodontic treatment for a few patients, five of the top reasons Charlotte, NC locals pick Invisalign are:

Easy to Wear
When contrasted with traditional metal braces, a majority of individuals determine that Invisalign aligners are more comfortable to use. The fitted plastic material are custom crafted to accommodate the teeth, offering a fit and feel that's incredibly comfy as well as secure. Getting Invisalign allows men, women, and teens to steer clear of the troubles of metal brackets and archwires, which can accumulate food particles and plaque and typically cause cheek and lip damage.

Barely Visible Appliances
Invisalign trays are composed of a see-through plastic material, making them significantly less visible to other people when compared to the visual effect of metal bracket and wire hardware. The inconspicuous look of Invisalign clear aligners is a loved feature for teens who might be too embarrassed to wear traditional metal orthodontics. Invisalign could also be great for older patients who don't want their teeth aligning option to get in the way of their working lives.

Well-Suited for Any Person's Lifestyle
While traditional metal braces typically collect food particles and bacteria, clear trays are removed from the mouth before eating, decreasing these problems. But to gain the intended effects and avoid dragging out the duration of your orthodontic treatment, Invisalign liners should only be removed for drinking and eating, as well as while cleaning the teeth. In addition, it is vital to properly clean the teeth after mealtimes and before reapplying the trays to reduce the risk of plaque and food debris getting stuck between the teeth and aligner.

Quicker Treatment Option for Orthodontic Concerns
For the majority of cases, treatment using Invisalign trays takes less time than traditional metal braces. A few men, women, and teens who choose Invisalign only have mild issues to take care of, like teeth that are slightly misaligned, whereas others receive this option for more involved orthodontic needs, including poor bites. The degree of the condition generally will determine treatment timing. However, for many individuals, treatment with Invisalign liners ranges from half a year to 1.5 years normally.

Better Dental Function and Appearance
Aligning the teeth through an orthodontic treatment results in teeth that are less difficult to clean adequately, minimizing the chance of cavities and gum disease. Since Invisalign clear liners are not hard to take out of the mouth, your teeth and gumline might get improved home care when compared to the difficulties that come with brushing and flossing in between clunky brackets and archwires. Selecting Invisalign for your orthodontic problems can also reduce certain extra risks that accompany traditional metal braces, including the increased incidence of tooth decay and gum disease due to plaque accumulating around the brackets and wires.

A RELIABLE SOLUTION FOR TEEN AND ADULT PATIENTS
Invisalign aligners might be an ideal option for teens and older patients alike in Charlotte, NC who desire to be discreet with their ortho care. No matter what your aim for orthodontic care may be, we invite you to speak with our devoted team at DentalWorks - Carmel Village to learn if Invisalign could be a perfect solution for your oral health concerns. The Invisalign system offers an easy, clear method for straightening teeth and might be the solution you require to gain your dream smile.