Proper Oral Health Can Be Key To Enjoying A Fulfilling Life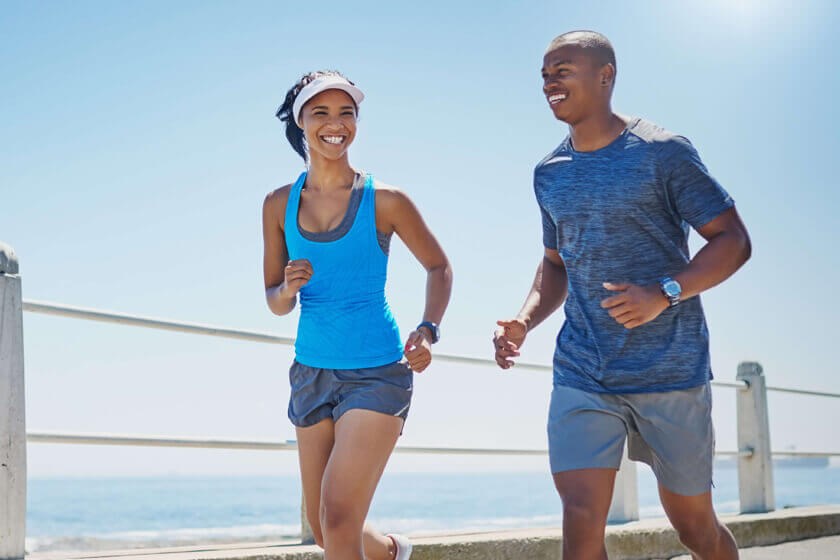 The majority of individuals understand the value of having a hygienic, beautiful smile. For several men and women, a smile is an aspect of a vibrant disposition. Meanwhile, others might consider it a tool to indicate happiness as they're surrounded by their loved ones. When you have a smile that is fresh and cosmetically appealing, enjoying an elevated life could be much simpler. Oral health impacts numerous areas of overall wellness, from correct biting and chewing capabilities to your overall physical health, even including the psychologically influenced components of self-esteem. That's why the passionate staff at DentalWorks - Carmel Village sets out to help each of our patients receive a bright, beautiful smile that encourages an improved life. If you have concerns regarding how your own oral and general physical health may be intertwined, we invite you to browse this article and find out a couple of the ways in which living an enhanced life typically starts with your smile.

DENTAL WELLNESS MAY AFFECT ANYONE'S PHYSICAL HEALTH
A number of Charlotte, NC individuals can be shocked to learn that specific oral diseases, along with the overall health of the smile, can have an impact on the general health of their entire body. Dental problems like lost or chipped teeth and a misaligned bite might hamper an individual's ability to munch on hard or sticky foods, speak comfortably, or smile proudly. An increasing number of investigations are also pointing out a possible connection between periodontal disease and a range of other health issues, like cardiovascular disease, diabetes mellitus, memory lapses, stroke, and some variations of cancer. Keeping a smile that's in good condition may enable you to benefit from a better day-to-day life and reduce your risks of developing a range of general health illnesses.

LEARNING THE EMOTIONAL INFLUENCE OF A HEALTHY SMILE
Beyond its physical impacts on the body, the health of your smile might also have a significant influence on your self-confidence and emotional wellness in general. A smile that looks visually pleasing and feels comfortable encourages optimistic emotions and gives patients the confidence to laugh and speak to others and be free of worry. Usually, smiling can make the face appear more attractive and encourage anyone to feel more content and fresher. Numerous recent studies cite the positive psychological advantages of smiling; As a matter of fact, it's been revealed that smiling can boost happiness and overall physical wellness. When you have a clean, bright smile that you're in love with, you might be likely to smile more often, further boosting your general well-being.

GETTING ROUTINE DENTAL TREATMENT IS SIGNIFICANT TO ATTAINING LONG-STANDING ORAL WELLNESS
To ensure that your smile stays visually appealing and feeling great, it's crucial to receive professional dental cleanings and evaluations from an experienced Charlotte, NC dental staff. When performing routine treatments during these appointments, we will evaluate any indications of dental issues that could demand treatment to keep a healthy and radiant smile. The buildup and food particles that gather on the teeth contain harmful bacteria that can result in damage and periodontal disease. If you have your teeth cleared of plaque twice each year, you could decrease your chances of requiring invasive dental treatments and contracting problems that result from gum disease. Dental problems could also be identified and treated promptly, allowing for a more beneficial approach to improving your oral wellness. Having routine preventive care is an essential aspect of ensuring that your smile is in good condition each year.

PROVIDE A DECENT ENVIRONMENT TO ENCOURAGE YOUR SMILE TO PROSPER
Even when your enamel is pleasing and the gumline perfectly frames your teeth, the wellness of your smile goes past its physical appeal. As a matter of fact, it's rarely enough to just make sure that the visual appeal of the smile remains in excellent shape. Instead, the inner framework of the mouth should also be treated to support long-term oral wellness. Numerous oral issues develop in regions of the mouth that are difficult to reach. People could give their smiles a suitable foundation by regularly taking care of their dental needs, such as periodontal disease, which impacts the jawbone and tissues that keep the teeth in position. Since periodontal disease can be traced back to other physical health concerns, managing this illness as early as possible can generate elevated oral and overall wellness.

SELECT A DENTAL CARE PRACTICE THAT ACHIEVES YOUR INDIVIDUAL NEEDS
The most reliable way to make sure that your teeth are in good health is to choose a dental office that can meet your unique oral wellness requirements. Our qualified dental practitioners in Charlotte, NC are pleased to offer a diverse range of general dental treatments to allow you to get the smile that you've always dreamed of and keep it in its best health for many years. Whether you need regular dental care for health maintenance or require more extensive services to enhance your oral wellness, it's critical to seek dental practitioner who will provide personalized care to help your long-term dental and general health.

DentalWorks - Carmel Village is dedicated to boosting the oral wellness and lives of the numerous families we are pleased to help. We encourage you to call our staff and learn more about the ways we can help you get the beautiful, fresh smile you require. Patients who have specific visual goals for their smile or pressing dental health issues should get in touch with our dental professionals to discover your possibilities for care. When it comes to your general physical wellness, it's never too late to take off on the road that promotes a fresh smile in addition to a better life.