The Correct Time To Get Wisdom Teeth Pulled And What To Anticipate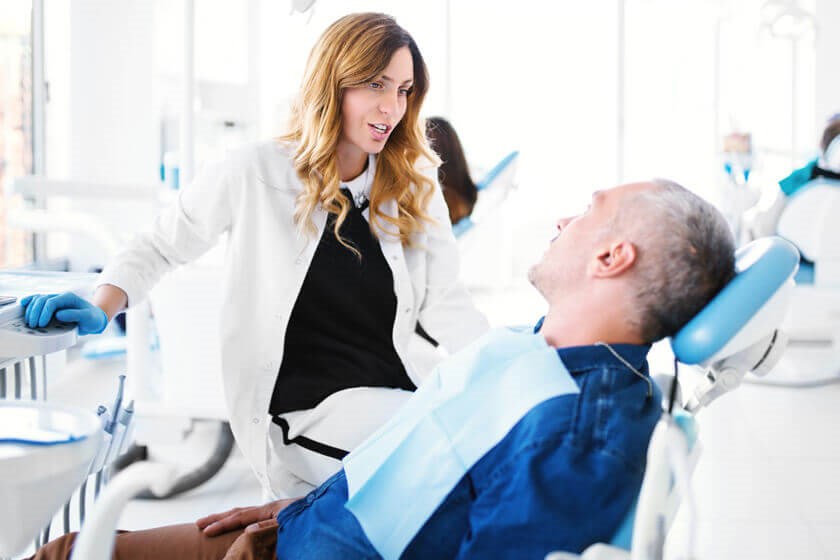 Extracting wisdom teeth is a typical procedure for dental patients. An essential procedure for a large number of Charlotte, NC individuals, wisdom tooth removal may help to increase your dental health and comfort. Removing wisdom teeth may not be needed in all instances, but it might be recommended to provide relief from problematic issues or maintain the future health of the smile. When you or your family are wanting alleviation from wisdom tooth discomfort and need extractions to restore or protect your dental health, you may be wondering about the procedure and recovery process. DentalWorks - Carmel Village is proud to provide the following information on what to expect during wisdom teeth extraction and the healing process.
SYMPTOMS OF PROBLEMATIC WISDOM TEETH:
Various symptoms can be associated with problematic wisdom teeth, such as gum, jaw, and facial swelling, wisdom tooth discomfort, and stiffness in the jaw. In addition, you could also experience difficulty when chewing, issues with opening and closing your mouth, and halitosis.
WHY WISDOM TEETH MAY NEED TO BE EXTRACTED
Commonly known as the third molars, wisdom teeth are situated in the back area of the mouth. Although most patients have two upper and two lower third molars, a number of men and women only develop from 1 – 3 wisdom teeth. These teeth are typically not utilized for dental function and could be problematic for neighboring teeth or overall oral health. During a patient's early adolescent years, our dental team will begin evaluating the positioning and development of the wisdom teeth with 3D images or traditional x-rays. When they aren't on schedule to develop correctly in the mouth or are inducing harm to surrounding tissues, wisdom teeth are commonly extracted when patients are within 17 – 21 years old.
THE DAY OF YOUR REMOVAL PROCESS
In your treatment consultation, our Charlotte, NC team of dental professionals can take an x-ray of your mouth and review your choices for anesthetic and sedation. Before your extraction, we will administer your chosen sedation option and numb the treatment areas to maximize comfort. Next, our dental team will utilize advanced surgical techniques to gently take out your wisdom teeth (often all during the same visit) while minimizing the impact on surrounding teeth, gum tissues, nerves, and jaw.
AFTER YOUR WISDOM TEETH REMOVAL: THE RECOVERY PERIOD
Regardless of whether you need extractions to address impacted teeth, an infection, or additional issues, having problematic wisdom teeth removed can ensure pain relief. Full healing after a wisdom tooth extraction procedure could take up to multiple weeks, but you will begin to feel less pain over time. It is necessary to pay special attention throughout this time to ensure effective healing. Our dentists at DentalWorks - Carmel Village recommend that you adhere to the proposed instructions as you go through the wisdom teeth extraction healing period.
DIRECTLY FOLLOWING THE EXTRACTION
In instances when you receive your wisdom teeth extractions with sedation dentistry, you will need a capable adult to take you home and stay with you until the medication completely wears off. You will likely feel tired and may sleep for the next few hours. When you leave, your removal areas will be protected with gauze that will need to be switched out several times throughout the next 24 hours. Do not be worried if your extraction sites bleed some for the next couple of days. This is common and expected.
FOLLOW CERTAIN AFTERCARE GUIDELINES
After your wisdom teeth removal, you will be provided with the appropriate post-op instructions by a member of our skilled team. These instructions are crucial to follow to ensure a quick, favorable recovery period. Be sure to take any medications given to you by our dental team exactly as recommended and call our Charlotte, NC team as soon as possible if you have any unusual discomfort, abnormal bleeding, or other problems. Instructions on how to best tend to your teeth and gums as you heal will also be given to you.
POST-TREATMENT VISIT
Our dental team will make a follow-up appointment about 1 – 2 weeks following your wisdom teeth removal so that our dentists can gauge your healing and progress. It might take multiple months for the tissue to fill back in the sites where your wisdom teeth had developed. Our team will be able to offer you recommendations on the ways to best prevent food collection in these areas to maintain a healthy mouth and reduce the risk of dental concerns.
SEEK TREATMENT FROM AN EXPERIENCED TEAM FOR YOUR WISDOM TEETH EXTRACTIONS
Our dental team at DentalWorks - Carmel Village has years of experience in removing wisdom teeth to increase oral health and well-being. If you or someone in your family has a wisdom tooth infection, not enough room for ideal eruption, or are just needing relief from wisdom tooth pain, we invite you to make an appointment with our experienced team for an initial consultation.